Free Shipping on Orders over $35





The Advocate's Store
Available Now!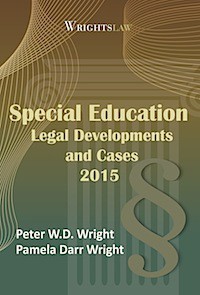 Order Today

Is a Wrightslaw Training
Coming to Your State?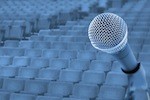 Check Out the Full Schedule thru 2018

When is Wrightslaw
Coming to My City?
Wrightslaw Multi-Media
Training Downloads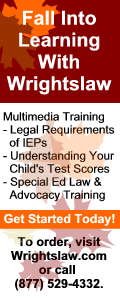 More Resources from Wrightslaw
Special Ed Advocate Newsletter
It's Unique ... and Free!

The Beacon: Journal of Special Ed Law & Practice

From Emotions to Advocacy
Best School Websites


Interested in saving money on
Scratch-n-Dent
copies of
Wrightslaw publications?

Benefit from overstocks!
Limited quantities!

Call 877-529-4332
to place your order.
Guam Yellow Pages for Kids
To search for a resource listing in a different state, return to the state pages.
Search Tip: So you don't have to scroll through pages of addresses on your state page, do this: With Windows, press Control, letter F, with Mac press Command, letter F, then type in your city, zip code, or other search criteria. Try zip codes for other nearby towns.

Those listings containing an asterisk (*) have sponsored a Wrightslaw conference.

---
Child Find/Parent Services Ages 3 through 21
Division of Special Education
Guam Department of Education
P.O. Box DE
Hagatña, Guam 96932
(671) 475-0575/0563; (671) 475-0550 (TTY)
Email: doesped1 | at | ite.net
Department of Education: Special Education
Guam Department of Education
P.O. Box DE
Hagatña, GU 96932
(671) 475-0554/0549; (671) 475-0550 (TTY)
Email: doesped1 | at | ite.net
Department of Integrated Services for Individuals with Disabilities
1313 Central Avenue
Tiyan, GU 96913
(671) 475-4646; (671) 477-9183 (TTY)
Department of Mental Health and Substance Abuse
790 Governor Carlos G. Camacho Road
Tamuning, GU 96911
(671) 647-5330
Email: aurorac | at | mail.gov.gu
Department of Public Health and Social Services
Government of Guam
P.O. Box 2816
Hagatña, GU 96932
(671) 735-7110
Email: jsyatar | at | dphss.govguam.net
Web: www.dphss.govguam.net/index.htm
GLSC Disability Law Center Services
113 Bradley Place
Hagatña, GU 96910
(671) 477-9811; (671) 477-3416 (TTY)
Email: glsc | at | netpci.com
Guam Department of Education
P.O. Box DE
Agana, GM 96932
(671) 475-0460
Web: http://www.doe.edu.gu/
Guam Developmental Disabilities Council
Phyllis Topasna
University Castle Mall, Suite 17
130 University Drive
Mangilao, Guam 96913
(671) 735-9127; (671) 735-9128; (671) 734-9121 (fax)
Email: guamddc | at | teleguam.net
The purpose of the Council is to engage in advocacy, calacity building, and systems change activities that contribute to a coordinaed consumer and family-centered. consumer and family-directed, comprehensive system of services, individualized supports, and other forms of assistance that enable individuals with disabilities to exercise self-determination, be independent, be productive, and be integrated and included in all factes of community life.
Guam Early Intervention System
Department of Education, Div. of Special Ed.
PO Box De
Hagatna, Guam 96932
(671) 735-2414/5; (671) 735-2439 (fax)
Email: geis | at | ite.net
Guam System for Assistive Technology
University Center for Excellence - Developmental Disabilities
University of Guam, UOG Station
Mangilao, Guam 96923
(671) 735-2490/3; (671) 734-8378 (TTY)
Email: gsat | at | ite.net

Mediation System
Department of Education
Division of Special Education
P.O. Box DE
Hagatña, GU 96932
(671) 475-0551
Email: jdorego | at | doe.edu.gu
Parent Agencies Networking
P.O. Box 23474
GMF, GU 96921
(671) 649-1948 (V/TTY)
Programs for Children with Disabilities: Ages 3 through 5
Pre-School and Elementary School Programs
Division of Special Education
Guam Department of Education
P.O. Box DE
Hagatña, GU 96932
(671) 475-0575/0563; (671) 475-0550 (TTY)
Email: ctydingco | at | doe.edu.gu
Programs for Children with Disabilities: Ages 11 through 21
Secondary School Programs
Division of Special Education
Guam Department of Education
P.O. Box DE
Hagatña, Guam 96932
(671) 475-0575/0563; (671) 475-0550 (TTY)
Email: doesped1 | at | ite.net
Programs for Children with Special Health Care Needs
Department of Public Health and Social Services
Government of Guam
P.O. Box 2816
Hagatña, GU 96932
(671) 735-7102; (671) 734-7822 (TTY)
Email: director | at | dphss.govguam.net
Web: www.dphss.govguam.net/index.htm
University of Guam, Office of Academic Affairs
UOG Station
Mangilao, GU 96923
(671) 735-2481; (671) 734-6531 (TTY)
Email: heidisan | at | ite.net
Vocational Education for Students with Disabilities
Educational Services Department, Sina Center
Guam Community College
GMF, Guam 96921
(671) 735-5584; (671) 734-8324 (TTY)
Email: vdeoro | at | guamcc.net
Total Education Solutions provides special education services in various settings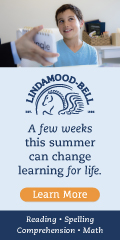 Attorney
Shep Zebberman
25 Years Experience
Former Juvenile
Court Referee,
IEPs, Due Process,
No Fees to Parent
855-770-1836