The Advocate's Store




Advertising Offer!
3 months/50% off!

Year in Review Series


Order PDF from Wrightslaw - Immediate Download

About the Book

Is a Wrightslaw Training
Coming to Your State?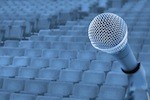 Check Out the Full Schedule thru 2020

When is Wrightslaw
Coming to My City?
Wrightslaw Multi-Media
Training Downloads



More Resources from Wrightslaw
Special Ed Advocate Newsletter
It's Unique ... and Free!

The Beacon: Journal of Special Ed Law & Practice

From Emotions to Advocacy
Best School Websites


Interested in saving money on
Scratch-n-Dent
copies of
Wrightslaw publications?

Benefit from overstocks!
Limited quantities!

Call 877-529-4332
to place your order.
Directory of State Departments
Below is an alphabetical listing for nationwide State Departments of Education.
To search for a specific resource listing in your state, return to the state pages.
Note: Each state revises its regulations from time to time. The link to your state's regs on our website may be current or may be outdated. To ensure that you have your state's current regs, you will want to "Google" the search term - "yourstatename special education laws rules and regulation" - in most instances that will take you to the correct page.

The links to the addresses, phone numbers, and email addresses change often. If you learn that an organization has new contact information, please either let either them or us know or feel free to submit an application form with the updated information. We will contact them and verify.
Alabama
Alabama Department of Education
Gordon Persons Office Building
50 North Ripley Street
P.O. Box 302101
Montgomery, AL 36104-3833
Phone: (334) 242-9700
Fax: (334) 242-9708
Email: speced | at | alsde.edu
Web: http://www.alsde.edu/
Special Education
State Rules: Special Education Services Rules 280-8-9

Alaska
Alaska Department of Education and Early Development
Suite 200
801 West 10th Street
Juneau, AK 99811-1894
Phone: (907) 465-2800
Fax: (907) 465-4156
TTY: (907) 465-2815
Email: sped | at | alaska.gov
Web: https://education.alaska.gov/
Special Education
State Code: Chapter 52 - Education for Children with Disabilities & Gifted Children

Arizona
Arizona Department of Education
1535 West Jefferson Street
Phoenix, AZ 85007
Phone: (602) 542-4361
Toll-Free: (800) 352-4558
Fax: (602) 542-5440
Email: ADEINBOX | at | ade.az.gov
Web: http://www.azed.gov/
Special Education
State Statutes: Title 15, Chapter 7, Article 4

Arkansas
Arkansas Department of Education
Room 304A
Four State Capitol Mall
Little Rock, AR 72201-1071
Phone: (501) 682-4475
Fax: (501) 682-1079
Email: ADE.Communications | at | arkansas.gov or tom.hicks | at | arskansas.gov
Web: http://arkansased.org/
Special Education
State Regs: State Rules & Regulations

California
California Department of Education
1430 N Street
Sacramento, CA 95814
Phone: (916) 319-0800
Fax: (916) 319-0100
Email: cdewrite | at | cde.ca.gov
Web: http://www.cde.ca.gov/
Special Education
State Regs: Special Education Laws, Regulations, Policies

Colorado
Colorado Department of Education
201 East Colfax Avenue
Denver, CO 80203-1704
Phone: (303) 866-6600
Fax: (303) 830-0793
Email: hubbard_k | at | cde.state.co.us
Web: http://www.cde.state.co.us/
Office of Special Education Services
State Rules: Exceptional Children's Education Act 1 CCR 301-8

Connecticut
Connecticut Department of Education
State Office Building
165 Capitol Avenue
Hartford, CT 06106-1630
Phone: (860) 713-6543
Toll-Free: (800) 465-4014
Fax: (860) 713-7017
Email: annelouise.thompson | at | ct.gov
Web: http://www.state.ct.us/sde/
Bureau of Special Education Resources
CT Spec Ed Regs - March, 2007 - start at page 101
March, 2012 Revisions

Delaware
Delaware Department of Education
Suite 2
401 Federal Street
Dover, DE 19901
Phone: (302) 735-4000
Fax: (302) 739-4654
Email: dedoe | at | doe.k12.de.us
Web: https://www.doe.k12.de.us/
Special Education
State Code: 14 DE Admin. Code 922 to 929 Special Populations

District of Columbia
District of Columbia Public Schools
801 1st Street NE, 9th Floor
Washington, DC 20002
Phone: (202) 727-6436
Fax: (202) 724-0227
Email: osse | at | dc.gov
Web: http://osse.dc.gov/
Specialized Education
Regs: Special Education Policy DCMR Chapter 5, Title 30

Florida
Florida Department of Education
Turlington Building
Suite 1514
325 West Gaines Street
Tallahassee, FL 32399-0400
Phone: (850) 245-0505
Fax: (850) 245-9667
Email: commissioner | at | fldoe.org
Web: http://www.fldoe.org/
Bureau of Exceptional Education
State Rules: Florida Statutes & State Board of Education Rules: Excerpts Related to Exceptional Student Education

Georgia
Georgia Department of Education
2066 Twin Towers East
205 Jesse Hill Jr. Drive, SE
Atlanta, GA 30334-5001
Phone: (404) 656-2800
Toll-Free: (800) 311-3627
Toll-Free Restrictions: GA residents only
Fax: (404) 651-6867
Email: askdoe | at | doe.k12.ga.us
Web: http://www.doe.k12.ga.us/Pages/Home.aspx
Special Education Services & Supports
State Rules: Special Education Rules 160-4-7

Hawaii
Hawaii Department of Education
Planning and Evaluation
Room 411
1390 Miller Street
Honolulu, HI 96813
Phone: (808) 586-3230
Fax: (808) 586-3234
Email: doe_info | at | notes.k12.hi.us
Web: http://www.hawaiipublicschools.org/Pages/Home.aspx
Special Education
State Rules: Title 8, Subtitle 2, Chapter 60

Idaho
Idaho Department of Education
Len B. Jordan Office Building
650 West State Street
P. O. Box 83720
Boise, ID 83720-0027
Phone: (208) 332-6800
Toll-Free: (800) 432-4601
Toll-Free Restrictions: ID residents only
Fax: (208) 334-2228
TTY: (800) 377-3529
Email: awestfal | at | sde.state.id.us or cmyers | at |sde.idaho.gov
Web: http://www.sde.idaho.gov/
Division of Special Education
State Rules: Title 33, Chapter 20

Illinois
Illinois State Board of Education
100 North First Street
Springfield, IL 62777
Phone: (217) 782-4321
Toll-Free: (866) 262-6663
Toll-Free Restrictions: IL residents only
Fax: (217) 524-4928
TTY: (217) 782-1900
Email: rwatts | at | isbe.net or statesup | at | isbe.net
Web: http://www.isbe.net/
Special Education Programs
State Code: Title 23, Subtitle A, Chapter I, Subchapter f, Part 226

Indiana
Indiana Department of Education
151 West Ohio Street
Indianapolis, IN 46204
Phone: (317) 232-6610
Fax: (317) 232-8004
Email: webmaster | at | doe.in.gov or specialeducation | at | doe.in.gov
Web: http://www.doe.in.gov/
Office of Special Education
State Rules: Title 511, Article 7, Rules 32-47

Iowa
Iowa Department of Education
Grimes State Office Building
400 East 14th Street
Des Moines, IA 50319-0146
Phone: (515) 281-3436
Fax: (515) 281-4122
Email: jason.glass | at | ed.state.ia.us
Web: http://educateiowa.gov/
Special Education
State Rules: Adminstrative Rules of Special Education

Kansas
Kansas Department of Education
120 South East 10th Avenue
Topeka, KS 66612-1182
Phone: (785) 296-3201
Fax: (785) 296-7933
TTY: (785) 296-6338
Email: ddebacker | at | ksde.org or criley | at | ksde.org
Web: http://www.ksde.org/
Special Education Services
State Regs: Statutes - Chapter 72, Article 9

Kentucky
Kentucky Department of Education
1st Floor, Capital Plaza Tower
500 Mero Street
Frankfort, KY 40601
Phone: (502) 564-3141x4801
Toll-Free: (800) 533-5372
Toll-Free Restrictions: KY residents only
Fax: (502) 564-6470
Email: teresa.perry | at | education.ky.gov or denise.bailey | at | education.ky.gov
Web: https://education.ky.gov/Pages/default.aspx
Special Education Services
State Regs: Administrative Regulations, Title 707, Chapter 1

Louisiana
Louisiana Department of Education
1201 North Third
P.O. Box 94064
Baton Rouge, LA 70804-9064
Phone: (877) 453-2721
Fax: (225) 342-0193
Email: Renee.Greer | at | la.gov or dganey | at | la.gov
Web: http://www.louisianabelieves.com/
Students with Disabilities
State Regs: Bulletin 1706, Title 28 Education

Maine
Maine Department of Education
23 State House Station
Augusta, ME 04333-0023
Phone: (207) 624-6600
Fax: (207) 624-6700
TTY: (888) 577-6690
Email: valerie.seaberg | at | maine.gov or david.stockford | at | maine.gov
Web: http://www.state.me.us/doe/index.html
Special Education
State Regs: 05-071 Chapter 101

Maryland
Maryland Department of Education
200 West Baltimore Street
Baltimore, MD 21201
Phone: (410) 767-0462 or (410) 767-0238
Fax: (410) 333-6033
Email: rpeiffer | at | msde.state.md.us or awalker1 | at | msde.state.md.us
Web: http://www.marylandpublicschools.org/Pages/default.aspx
Division of Special Education
State Code: COMAR, Title 13A.05

Massachusetts
Massachusetts Department of Education
350 Main Street
Malden, MA 02148
Phone: (781) 338-3000
Fax: (781) 338-3395
TTY: (800) 439-2370
Email: www | at | doe.mass.edu
Web: http://www.doe.mass.edu/
Special Communities (Special Education)
State Regs: 603 CMR 28.00 of the Massachusetts Education Laws and Regulations
Michigan
Michigan Department of Education
Hannah Building
Fourth Floor
608 West Allegan Street
Lansing, MI 48933
Phone: (517) 373-3324
Fax: (517) 335-4565
Email: mde-supt | at | michigan.gov
Web: http://www.michigan.gov/mde/
Office of Special Education
State Rules: R 340.1701-1717 of the Michigan Administrative Rules for Special Education

Minnesota
Minnesota Department of Education
1500 Highway 36 West
Roseville, MN 55113-4266
Phone: (651) 582-8200
Fax: (651) 582-8727
TTY: (651) 582-8201
Email: mde.contactus | at | state.mn.us
Web: http://education.state.mn.us/mde/index.html
Special Education Programs
State Rules: 3525.1325-1348 of the Minnesota Administrative Rules

Mississippi
Mississippi State Department of Education
Central High School
359 North West Street, Suite 300
P.O. Box 771
Jackson, MS 39205
Phone: (601) 359-3513
Parent Hotline: (877) 544-0408
Fax: (601) 359-3242
Email: cblanton | at | mde.k12.ms.us
Web: http://www.mde.k12.ms.us/
Office of Special Education
State Code: State Board Policy 7219

Missouri
Missouri Department of Elementary and Secondary Education
P.O. Box 480
Jefferson City, MO 65102-0480
Phone: (573) 751-4212
Fax: (573) 751-8613
TTY: (800) 735-2966
Email: pubinfo | at | dese.mo.gov
Web: http://dese.mo.gov/
Office of Special Education
State Regs: Laws & Regulations / Missouri State Plan

Montana
Montana Office of Public Instruction
P.O. Box 202501
Helena, MT 59620-2501
Phone: (406) 444-2082
Toll-Free: (888) 231-9393
Toll-Free Restrictions: Montana residents only
Fax: (406) 444-3924
Email: OPISup | at | mt.gov
Web: http://www.opi.mt.gov/
Special Education
State Rules: Administrative Rules Title 10, Chapter 16 -10.16.30

Nebraska
Nebraska Department of Education
301 Centennial Mall South
P. O. Box 94987
Lincoln, NE 68509-4987
Phone: (402) 471-2295
Fax: (402) 471-0117
TTY: (402) 471-7295
Email: speters | at | nde.state.ne.us
Web: https://www.education.ne.gov/
Office of Special Education
State Code: Title 92, Nebraska Administrative Code, Chapter 51

Nevada
Nevada Department of Education
700 East Fifth Street
Carson City, NV 89701
Phone: (775) 687-9200
Fax: (775) 687-9101
Email: rfitzpatrick | at | doe.nv.gov
Web: http://www.doe.nv.gov/
Office of Special Education
State Code: Nevada Administrative Code, Chapter 388

New Hampshire
New Hampshire Department of Education
101 Pleasant Street
State Office Park South
Concord, NH 03301
Phone: (603) 271-3494
Toll-Free: (800) 339-9900
Fax: (603) 271-1953
TTY: (800) 735-2964
Email: Lori.Temple | at | ed.state.nh.us
Web: https://www.education.nh.gov/
Special Education
State Rules: Rules for the Education of Children with Disabilities, Chapter Ed 1100

New Jersey
New Jersey Department of Education
P.O. Box 500
100 Riverview Plaza
Trenton, NJ 08625-0500
Phone: (609) 292-0147
Toll Free: (877) 900-6960
Fax: (609) 984-8422
Web: http://www.state.nj.us/education/
Special Education
State Code: New Jersey Administrative Code, Title 6A, Chapter 14

New Mexico
New Mexico Public Education Department
Jerry Apodaca Education Building
300 Don Gaspar
Santa Fe, NM 87501-2786
Phone: (505) 827-5800
Fax: (505) 827-6520
Web: http://www.ped.state.nm.us/ped/index.html
Special Education Bureau
State Rules: Title 6, Chapter 31, Part 2

New York
New York Education Department
Education Building
Room 111
89 Washington Avenue
Albany, NY 12234
Phone: (518) 474-3852
Web: http://www.nysed.gov/
Office of Special Education
State Regs: Regulations of the Commissioner of Education, Part 200 and 201

North Carolina
North Carolina Department of Public Instruction
301 North Wilmington Street
Raleigh, NC 27601
Phone: (919) 807-3300
Fax: (919) 807-3445
Email: information | at | dpi.state.nc.us
Web: http://www.ncpublicschools.org/
Exceptional Children
State Code: NC General Statutes, Article 9 and Policies Governing Services for Children with Disabilities, NC 1500

North Dakota
North Dakota Department of Public Instruction
Department 201
600 East Boulevard Avenue
Bismarck, ND 58505-0440
Phone: (701) 328-2260
Fax: (701) 328-2461
Email: adollar | at | nd.gov or dgmcdonald | at | nd.gov
Web: https://www.nd.gov/dpi
Special Education
State Rules: Administrative Rules, 15.1-32

Ohio
Ohio Department of Education
25 South Front Street
Columbus, OH 43215-4183
Phone: (614) 995-1545
TTY: (888) 886-0181
Toll-Free: (877) 644-6338
Fax: (614) 728-9300
Email: patricia.grey | at | ode.state.oh.us
Web: http://education.ohio.gov/
Special Edcuation
State Code: Ohio Administrative Code, Chapter 3301-51

Oklahoma
Oklahoma State Department of Education
2500 North Lincoln Boulevard
Oklahoma City, OK 73105-4599
Phone: (405) 521-3301
Fax: (405) 521-6205
Email: sdeservicedesk | at | sde.ok.us
Web: http://sde.ok.gov/sde/
Special Education Services
State Code: Title 210, Chapter 15, Subchapter 13

Oregon
Oregon Department of Education
255 Capitol Street, NE
Salem, OR 97310-0203
Phone: (503) 947-5600
Fax: (503) 378-5156
TTY: (503) 378-2892
Email: ode.frontdesk | at | ode.state.or.us
Web: http://www.oregon.gov/ode/Pages/default.aspx
Special Education General Supervision
State Rules: Oregon Administrative Rules Division 15, 581-015-0133

Pennsylvania
Pennsylvania Department of Education
333 Market Street
Harrisburg, PA 17126-0333
Phone: (717) 783-6788
Fax: (717) 787-7222
TTY: (717) 783-8445
Email: ra-edwebmaster | at | state.pa.us
Web: http://www.education.pa.gov/Pages/default.aspx#tab-1
Bureau of Special Education
State Code: 22 PA - Chapter 14 - 14-101 – Special Education Services and Programs

Rhode Island
Rhode Island Department of Elementary and Secondary Education
255 Westminster Street
Providence, RI 02903-3400
Phone: (401) 222-4600
Fax: (401) 222-2537
TTY: (800) 745-5555
Email: karen.lovett | at | ride.ri.gov
Web: http://www.ride.ri.gov/
Special Education
State Regs - 10/9/2013

South Carolina
South Carolina Department of Education
1006 Rutledge Building
1429 Senate Street
Columbia, SC 29201
Phone: (803) 734-8500
Fax: (803) 734-3389
Email: mlint | at | sde.state.sc.us or info | at | sde.state.sc.us
Web: https://ed.sc.gov/
Special Education Services
State Regulations: State Board Regulation R43-243

South Dakota
South Dakota Department of Education
800 Governors Drive
Pierre, SD 57501-2291
Phone: (605) 773-3134
Fax: (605) 773-6139
TTY: (605) 773-6302
Email: melody.schopp | at | state.sd.us or pam.hoepfer | at | state.sd.us
Web: http://doe.sd.gov/
Special Education
State Rules: South Dakota Special Education Administrative Rules Article 24:05


Tennessee
Tennessee State Department of Education
Andrew Johnson Tower, 7th Floor
710 James Robertson Parkway
Nashville, TN 37243-0375
Phone: (615) 741-2731
Fax: (615) 532-4791
Email: Education.Comments | at | state.tn.us
Web: https://www.tn.gov/education.html
Special Education
State Rules: Rules State Board of Education Chapter 0520-01-09

Texas
Texas Education Agency
William B. Travis Building
1701 North Congress Avenue
Austin, TX 78701-1494
Phone: (512) 463-9734
Fax: (512) 463-9838
TTY: (512) 475-3540
Email: teainfo | at | tea.state.tx.us
Web: http://www.tea.state.tx.us/
Special Education
State Rules: Chapter 89 - Division 2 of the Commissioners Rules Concerning Special Education Services
Utah
Utah State Office of Education
P.O. Box 144200
250 East 500 South
Salt Lake City, UT 84114-4200
Phone: (801) 538-7500
Fax: (801) 538-7521
Email: mark.peterson | at | schools.utah.gov
Web: https://www.schools.utah.gov/
Special Education Services
State Rules: Special Education Rules and Regulations

Vermont
Vermont Agency of Education
120 State Street
Montpelier, VT 05620-2501
Phone: (802) 828-3135
Fax: (802) 828-3140
TTY: (802) 828-2755
Email: edinfo | at | education.state.vt.us
Web: http://education.vermont.gov/
Special Education
State Rules: State Board of Education Manual of Rules and Practices – 2360 Special Education

Virginia
Virginia Department of Education
P. O. Box 2120
James Monroe Building
101 North 14th Street
Richmond, VA 23218-2120
Phone: (804) 786-9412
Toll-Free: (800) 292-3820
Toll-Free Restrictions: VA residents only
Fax: (804) 371-2455
Email: charlie.makela | at | doe.virginia.gov
Web: http://www.pen.k12.va.us/
Special Education
State Regs: 8VAC20-81 - Regulations Governing Special Education Programs

Washington
Office of Superintendent of Public Instruction (Washington)
Old Capitol Building
600 South Washington St. SE
P.O. Box 47200
Olympia, WA 98504-7200
Phone: (360) 725-6000
TTY: (360) 664-3631
Email: kconway | at | ospi.wednet.edu
Web: http://www.k12.wa.us/
Special Education
State Code: Laws and Regulations / WAC Rules 392-172A

West Virginia
West Virginia Department of Education
Building 6, Room 346
1900 Kanawha Boulevard East
Charleston, WV 25305-0330
Phone: (304) 558-0304
Fax: (304) 558-2584
Email: wvde | at | access.k12.wv.us
Web: http://wvde.state.wv.us/
Special Education
State Regs: Policy 2419, Regulations for the Education of Students with Exceptionalities

Wisconsin
Wisconsin Department of Public Instruction
125 South Webster Street
P.O. Box 7841
Madison, WI 53707-7841
Phone: (608) 266-3390
Toll-Free: (800) 441-4563
Fax: (608) 267-1052
TTY: (608) 267-2427
Email: kay.ihlenfeldt | at | dpi.state.wi.us
Web: https://dpi.wi.gov/?rdt=dpistatewius
Special Education
State Code: PI 11, Wisconsin Administrative Code

Wyoming
Wyoming Department of Education
Hathaway Building
Second Floor
2300 Capitol Avenue
Cheyenne, WY 82002-0050
Phone: (307) 777-7690
Fax: (307) 777-6234
TTY: (307) 777-8546
Email: supt | at | educ.state.wy.us
Web: https://edu.wyoming.gov/
Special Education
State Rules: Chapter 7 Rules


Territories
American Samoa
PO Box DOE, Pago Pago, AS 96799
Phone: 684-633-5237
Fax: 684-633-4240
Web: https://www.asdoe.net/
Special Education Office
Commonwealth of the Northern Mariana Islands
Web: http://www.cnmipss.org/state-board-of-education/
Special Education

Federated States of Micronesia
FSM Department of Education
P.O. Box PS 87
Palikir, FM 96941
Web: http://www.fsmed.fm/
Special Education
Guam
Guam Public School System
P.O. Box DE
Hagåtña, GU 96932
Phone: (671) 475-0462
Fax: (671) 472-5003
Email: juanpflores | at | doe.edu.gu
Web: https://sites.google.com/a/gdoe.net/gdoe/
Special Education

Puerto Rico
Puerto Rico Department of Education
P. O. Box 190759
San Juan, PR 00919-0759
Phone: (787) 766-2911
Web: http://www.de.gobierno.pr/index.php
Special Education

Republic of Palau
Web: http://www.palaumoe.net/
Special Education
Code: Special Education Policies and Procedures

Republic of the Marshall Islands
Web: http://pss.edu.mh/index.php/en/
IDEA Public Notice
Rules & Regulations: Title 14, Chapter 26

Virgin Islands
Virgin Islands Department of Education
1834 Kongens Gade
St. Thomas, VI 00802
Phone: (340) 778-1600
Fax: (340) 778-8895
Email: education | at | usvi.org
Web: http://vide.vi/
State Office of Special Education (SOSE)

Last revised: 09/25/17