Shop Today!

Wrightslaw Bundle!
$58.35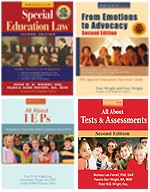 The Advocate's Store




Advertising Offer!
3 months/50% off!

Year in Review Series


Order PDF from Wrightslaw
Immediate Download

About the Book

Is a Wrightslaw Training
Coming to Your State?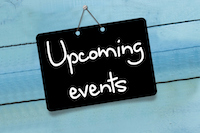 Check Out the Full Schedule thru 2023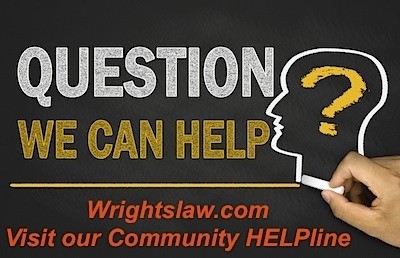 More Resources from Wrightslaw
Special Ed Advocate Newsletter
It's Unique ... and Free!
Advertising @ Yellow Pages for Kids
Advertise with us for 3 months at a 50% discount and see the results! Click here for details.

At Yellow Pages for Kids, our passion is helping those who help kids with disabilities and special needs. Our goal is to assist parents and professionals by providing free, quality referrals, information and resources. Over the years, we have become the premier source of reliable referral information on the Internet.
Why Advertise @ Yellow Pages for Kids?
Why Are We Offering Sponsorships & Ads?
The Yellow Pages for Kids has succeeded beyond our expectations. By 2007, traffic had increased nearly 100% over 2005.

2005
795,640 Accesses

2006
975,530 Accesses


2007
1,355,139 Accesses

2008
1,259,363 Accesses

2009
1,192,973 Accesses

2010
904,918 Accesses

2011
842,207 Accesses

2012
1,335,332 Accesses

2013
1,213,976 Accesses

2014
1,250,674 Accesses

2015
1,175,858 Accesses

2016
1,215,508 Accesses

2017
947,061 Accesses

2018
1,518,582 Accesses

2019
825,533 Accesses

The Yellow Pages for Kids site is ranked among the top special education and disability sites.
Why Are We Offering Sponsorships & Ads?

This decision came as a result of requests from companies and organizations that wish to purchase premium advertising space on our websites.

Because the Yellow Pages for Kids and Wrightslaw sites generate so much traffic and require daily maintenance, we decided to offer a limited number of sponsorships on the Yellow Pages for Kids site to respected organizations and companies. We may offer sponsorship opportunities on Wrightslaw.com and The Special Ed Advocate newsletter in the future.
We spent time researching sponsorship and advertising rates to ensure that our rates do not "price you out" of the market. Please feel free to contact us if you have questions (contact information below)
Site-wide Sponsorships

Site-wide sponsorships give you the opportunity to advertise your product or services on every page of the Yellow Pages for Kids website.

Your ad will appear prominently on the right-hand side of every page. You have different options for the size of your ad (samples below). Ad order is on a first-come, first-served basis (i.e. the ad on top goes to the first business to sign on, the ad in the second position will go to the second business to sign on, etc.) For this option, the same ad must be used on every page. Multiple ads may not be used unless you purchase multiple ad spots.

Samples: Pricing & Terms

For the next 90 days, run an ad for half price! Try it out and see if the www.yellowpagesforkids.com site is a right fit for you! Click here to learn how to place an ad!

Questions? Email debrapratt |at| harborhouselaw.com or call 877-529-4332.

Note: After 90 days the ad reverts back to original costs listed below.

Packages are available for 3 month, 6 month and 12 month terms.
Yellow Pages for Kids - Find tutors, therapists, advocates, and more.
10-word text link (8 point font; max. 70 characters)
Rectangle: 120 x 60
3 month term - $175
6 month term - $325
12 month term - $600

3 month term - $250
6 month term - $475
12 month term - $900

Square: 120 x 120

Skyscraper: 120 x 240

3 month term - $500
6 month term - $950

12 month term - $1800

3 month term - $1,000
6 month term - $1,800
12 month term - $3400

Wide Banner: 468 x 60
3 month term - $1,000
6 month term - $1,800
12 month term - $3400

If you are interested in a different sized ad,
please contact us for rates.
The Fine Print
All fees must be paid in advance.
Minimum contract term is 3 months (90 days). Please contact us for longer term discounts.
You may only purchase one (1) site-wide sponsorship ad per term.
Contract date begins on day of insertion.
Text ads consisting of 10 words cannot exceed 70 characters (including spaces)
No refunds or cancellations; however, you may request early ad removal without receiving any return fees.
The wording of any ad be clear and honest. Fraudulent or misleading ads will be removed immediately, without refund. Wrightslaw and Harbor House represent integrity and will not tolerate any misconduct.

Contact Debra Pratt, Sales and Marketing, Harbor House Law Press, Inc.
Email: debrapratt | at | harborhouselaw.com
Toll-free: 877 LAW IDEA (877-529-4332) between 9 am and 5 pm, ET
Toll-free fax: 800-863-5348

Ad Design

Preparation of the ad is your responsibility and it must meet our size and content standards. Graphic designers are available through the internet at numerous websites.
For our own graphic design work, we contract with Jackie Igafo-Te'o. You can reach Jackie Igafo-Te'o at igafoteo@ameritech.net.